HVAC/R Ordering Made Easy
Bakerdist.com makes it easy for you to save time and money while managing your account online anytime.
important_devices Is your bakerdist.com account activated?
Activate your Bakerdist.com online account by connecting your Baker Cash / Credit Account. If you are not a current cash/credit customer with us, you can register to shop online without connecting a store account. Get Help
Access the Tools you Need to Run Your Business
View orders, approve quotes/bids, manage users and much more.
assessment
Quicklists
Setup lists of common items for fast re-order of key products that can be organized by type
people_outline
Manage Users
Create multiple users, manage permission levels and set purchase & job limits
dvr
Order Status
Access your order history and status while logged in to your account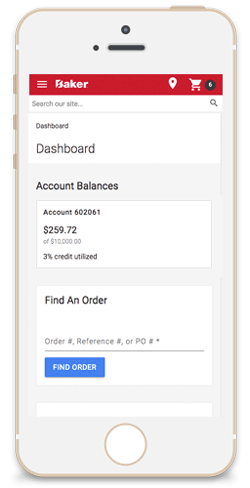 money
Quotes & Bid Approval
Create bids fast and easy. Approve quotes before submittal and schedule shipping or pickup
update
Account Tools
Account-specific pricing. View local product availability, control orders & quotes
Shop Inventory from Any Sales Center
Shop products, check account specific pricing and verify inventory available at Baker Sales Centers nationwide.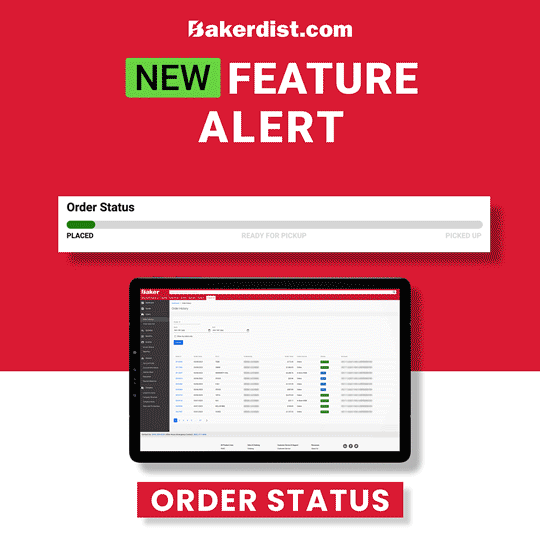 Complete Order History Now Available Online
You can now view your entire order history (Online, StockPro, Digital, In-Store) when logging into your account. We have also implemented an "order status" feature to reflect if an order has been acknowledged, open, invoiced, or void.
Manage Your Baker Account Online
Bakerdist.com makes it easy to view account balances, find orders, review quotes and more. All features are available from your mobile device, laptop or desktop.