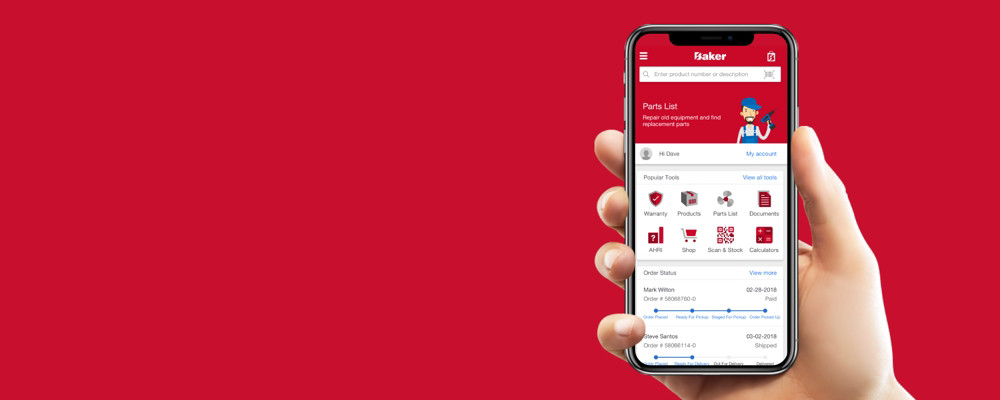 The HVAC App Every Contractor Needs
Completely redesigned for a more personalized experience and to make the purchasing process quicker and easier.


AHRI Matching
Create AHRI matched systems with real-time inventory and pricing.


Warranty
Easily access and verify equipment warranty information.


Pricing & Availability
Check pricing and availability from any store, any time.


Online Ordering
Save time and money by ordering from Bakerdist.com.
Get all the tools you need, right at your fingertips.
Our mobile app provides access to product information and easy to use tools while on the go.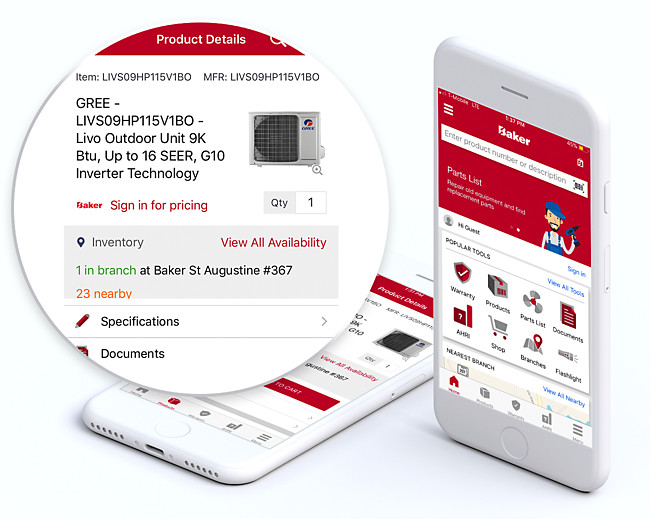 pie_charts
Wiring Diagrams

About Baker Residential HVAC
Baker Distributing is a leading national wholesale distributor of Heating, Ventilation and Air Conditioning Equipment. Extensive product lines from more than 500 suppliers make us the superior leader in the industry. We specialize in everything HVAC including Residential HVAC, Commercial HVAC, Ductless HVAC, Multi-Family HVAC and Wall Hung HVAC.